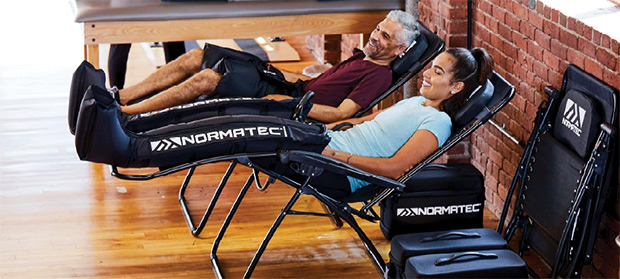 NormaTec Recovery Systems are cutting-edge, professional compression devices that enhance the body's natural ability to recover. Using full-length leg, arm, or hip compression attachments rejuvenates muscle tissue and dramatically reduces tightness and soreness.
NormaTec is at the forefront of the recovery movement and works with athletes and teams across Olympic, collegiate, and pro sports to improve recovery, performance, and availability.

NormaTec utilizes a patented technology that massages the legs, arms, or hips with pneumatic compression to enhance circulation and reduce soreness.
The NormaTec pulse massage is a patented and proven technology that:

increases circulation
reduces pain and soreness
rejuvenates muscles
accelerates recovery